In celebration of entrepreneurship, the doors opened at WalterMart City of San Fernando, Pampanga, for the grand opening of Manyali Tamu – a trade fair exclusively featuring the products and services of 15 Micro, Small, and Medium Enterprises (MSMEs) mentored through the Kapatid Mentor Me (KMME) program by the Department of Trade and Industry (DTI).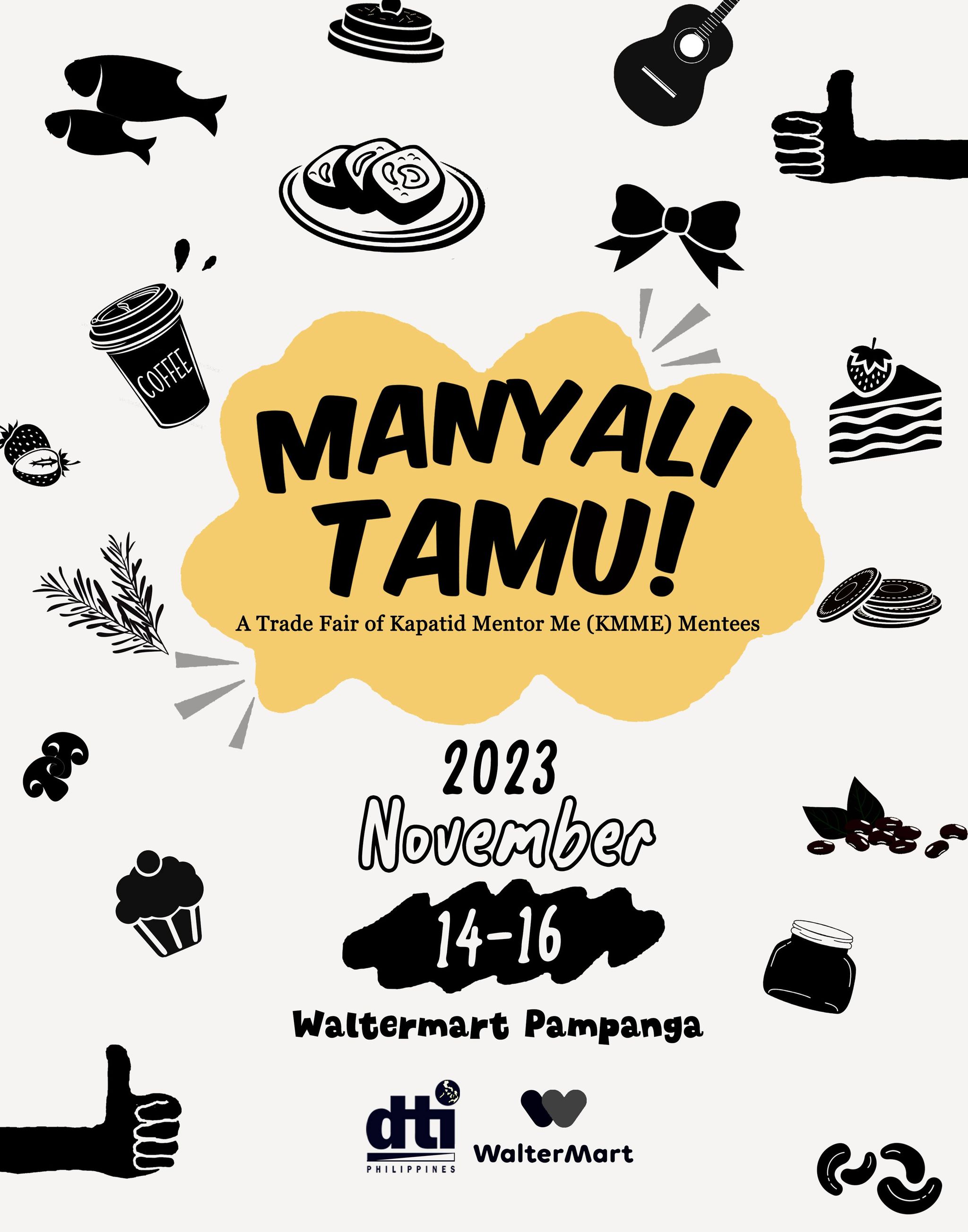 The opening ceremony, held on November 14, 2023, marked a significant moment for these 15 graduates of the KMME program, who now stand as exhibitors showcasing the fruits of their mentorship journey. Their diverse array of offerings is on display for the public to explore and appreciate from November 14 to November 16. The event commenced with a brief yet impactful program, setting the tone for a dynamic trade fair experience. Ms. Develyn Johnson, the Building Admin Officer of WalterMart City of San Fernando, Pampanga, delivered an inspiring message, acknowledging the resilience and dedication of the MSMEs. Her words echoed through the venue, resonating with the entrepreneurs, and instilling a sense of pride in their accomplishments. While, Ms. Elenita Ordonio, the Provincial Director of DTI Pampanga, graced the occasion with her presence, emphasizing the vital role mentorship plays in the success of small businesses. Her insightful remarks provided a backdrop for the mentees to showcase not only their products but also the knowledge and skills acquired through the KMME program. Adding a touch of musical brilliance to the event, "Not November" took the stage as the guest performer, contributing to the festive atmosphere and celebrating the achievements of the mentees.
Manyali Tamu stands as a testament to the impact of mentorship on small businesses, as these 15 MSMEs proudly display their growth and innovation. The trade fair is not just an exhibition; it's a journey through the entrepreneurial landscape sculpted by mentorship and perseverance. As the trade fair unfolds until November 16, 2023, the organizers invite the community and support local. Manyali Tamu is not just an event; it's a showcase of triumph, knowledge, and the vibrant future of local entrepreneurship in the province of Pampanga.